Press and Media Center
Welcome to the Tutor.com Press and Media Center. Tutor.com is proud to be a trusted partner of thousands of K–12 schools and districts, colleges and universities, libraries, associations, and organizations, as well as the U.S. Department of Defense and Coast Guard Mutual Assistance. Our mission is to instill hope, advance equity, and catalyze achievement in schools and communities.
Testimonials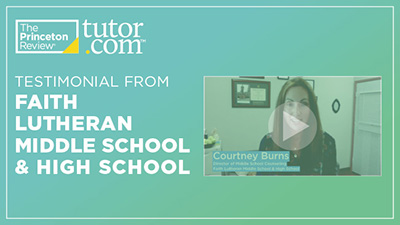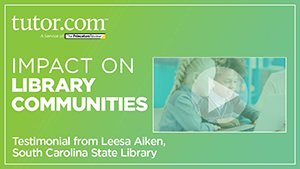 My was not only good with helping me in the area where I was having trouble with my code, he was very encouraging. This was helpful because it's good to hear about what you're doing well, when you're struggling with other things.
— College C++ student

I really love Tutor.com. It has helped me improve my grades.
—5th grade English Language Arts student

My tutor was incredibly helpful! She was very patient with me and took the time to describe each step until I fully understood. Thank you very much for offering this service through the library!
— 12th grade calculus student

This service is very beneficial now that I am not in college. While my college offered similar services, it wasn't something I realized I needed until after I graduated and began searching for a professional career.
— Adult jobseeker

The tutor was great and very helpful. He was able to use terminology and examples that my 2nd grader could understand. Highly recommend!
— Parent of 2nd grade social studies student

My tutor was so nice and so inspiring. She helped me through everything and kept telling me that I was doing great, and she was very supportive! I will definitely keep using this app.
— 7th grade algebra student