Become an online tutor with Tutor.com
Who we are and what we do
Our tutors are teachers, professors, adjuncts, PhD students, and industry professionals who are all passionate about their areas of expertise and eager to help students learn.
We help learners of all ages and stages—from kindergarten through college, continuing education, and career. Our tutors provide empowering, encouraging support to help students complete their assignments, improve their grades, and persist in their studies. Every day, thousands of students share positive feedback about their online tutoring experiences.
Our online tutoring platform makes connecting with students (and earning extra income!) simple, convenient, and flexible.
Log on when you're available.
Tutor remotely—no travel necessary.
Get paid on a regular schedule—no invoice needed.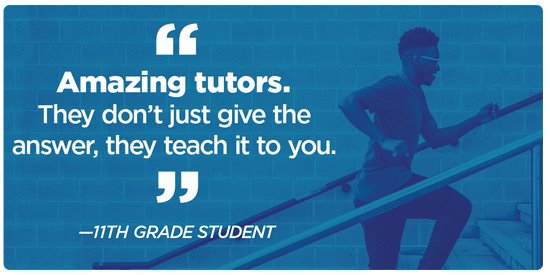 California residents, please click here to review the Privacy Policy for California Employees, Job Applicants, and Independent Contractors.
Please note, at this time we are only accepting applications from the U.S., excluding certain jurisdictions in Pennsylvania and U.S. Territories other than Puerto Rico. You're welcome to check back in the future to see if this changes.
Questions? Check out our FAQ page or click here to contact Tutor Support.
Military Spouse Employment Partnership

The Military Spouse Employment Partnership (MSEP) is a career partnership that connects military spouses with employers who have committed to recruit, hire, promote, and retain military spouses. Tutor.com is committed to hiring military spouses, especially as tutors who can choose their own schedule and work remotely.
Tutor.com is an equal opportunity employer. All hiring decisions are subject to immigration laws pertaining to work authorization requirements. Tutor.com considers applicants for all positions without regard to race, color, religion, national origin, gender, age, marital status, disability, veteran status, sexual orientation, or any other characteristic protected by applicable local, state, or federal law.