High-Dosage Tutoring
High-Frequency, High-Impact Tutoring
A research-based, intensive solution to help K–12 schools and districts accelerate learning for at-risk students
About High-Dosage Tutoring
High-frequency, high-impact tutoring is a data-supported method of helping students make significant, measurable academic gains.

3+ times/week frequency

Small-group instruction (up to 4 students)

Assessment-based, with regular feedback
Tailored instruction aligned with state standards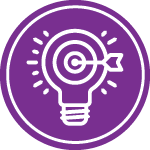 Curriculum-driven, with high-quality materials—ours or yours

Consistent, relational learning
Video Library
Learn about our instructional design, teaching methodology, and more.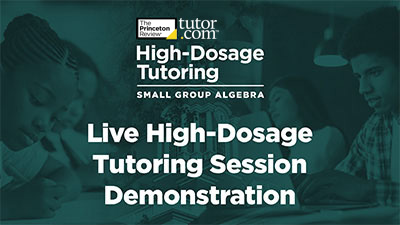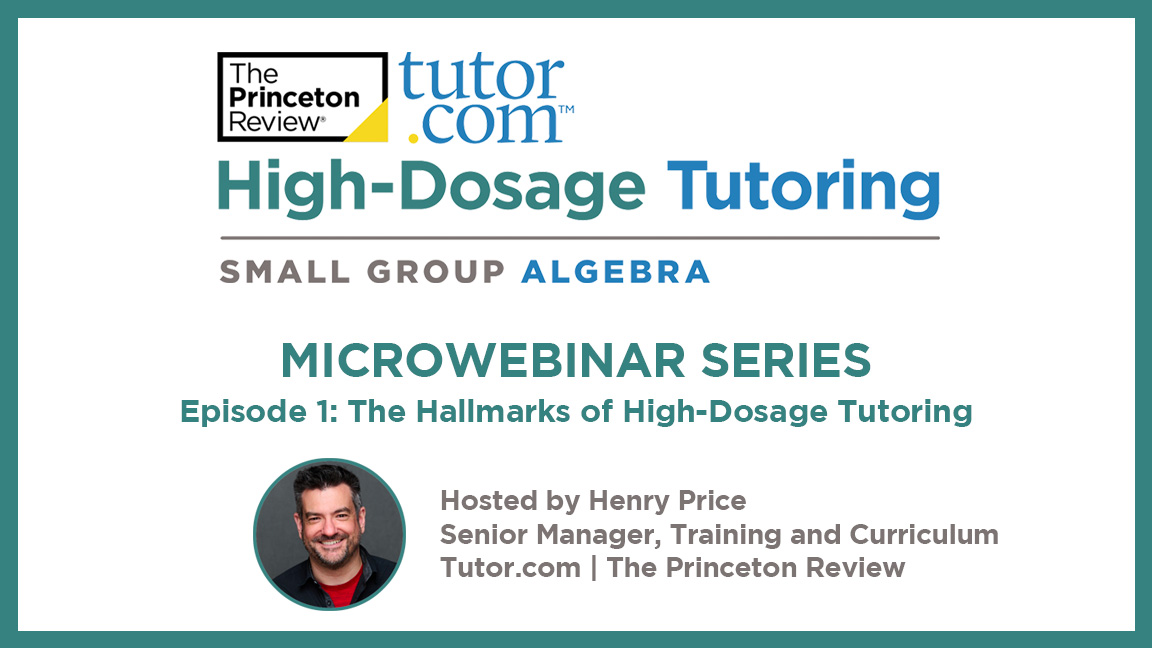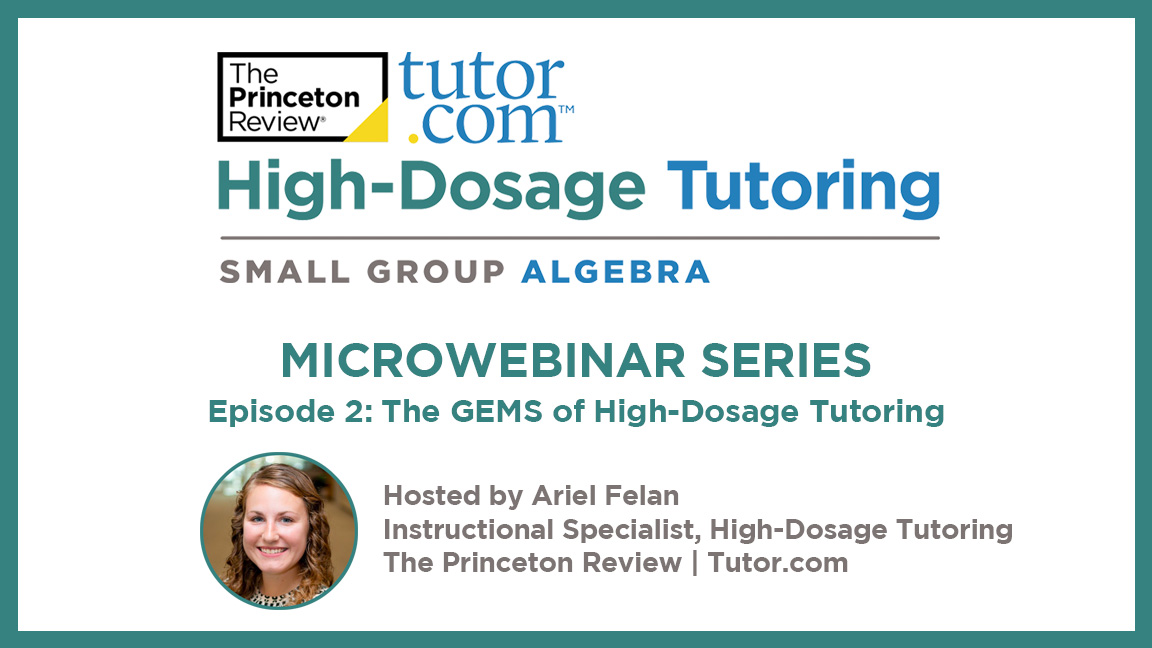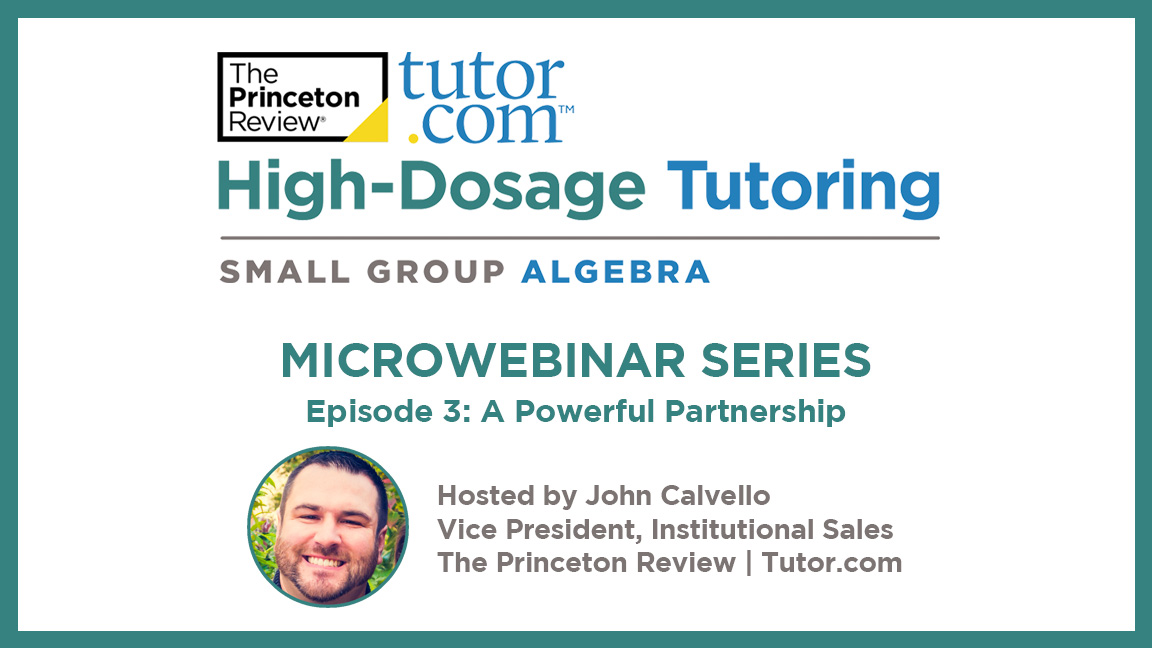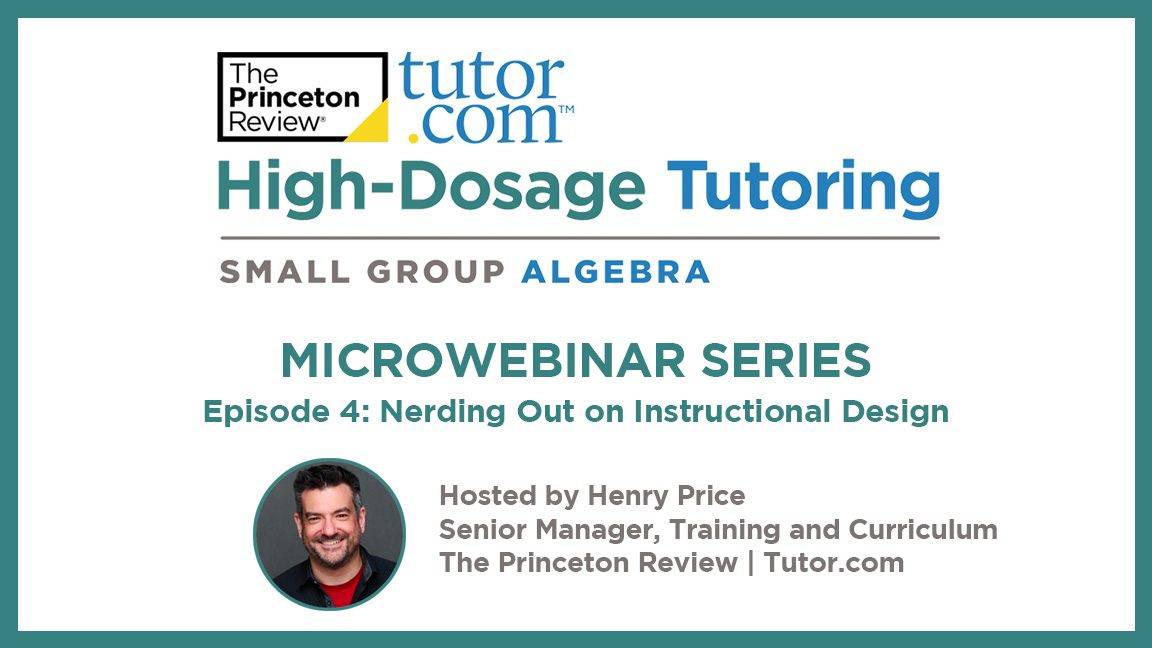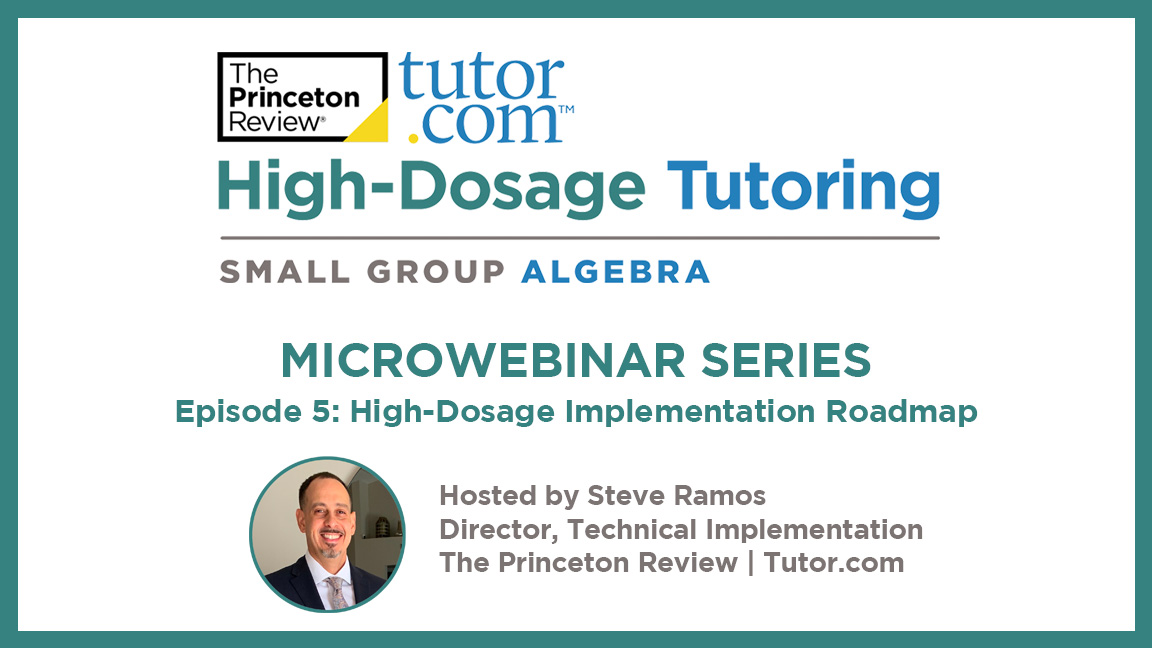 Multi-Tiered System of Supports
The diamond model illustrates the effectiveness of providing a suite of academic support services to meet the wide-ranging needs of K–12 students.
How It Works
High-impact tutoring enables teachers to refer students who need intensive subject support, and then receive Lesson Reports three times per week to chart learner achievements.
Group of up to 4 students with similar needs is formed

Students take The Princeton Review's Algebra I Assessment

Tutor creates Personalized Learning Plan for each student

Students meet with the same tutor during school hours, 3+ times per week

Tutor delivers tailored, interactive instruction and writes Lesson Reports after each session

Teacher monitors topics covered, attendance, and student progress through the Teacher Dashboard
Curriculum
Developed by experts at The Princeton Review® and Tutor.com, High-Dosage curricula are standards-aligned and content-rich. Below is a sample overview of key topic areas covered in the Algebra curriculum.
Review of core concepts
Solving equations and inequalities with variables
Sequences
Two-variable equations
Slope, linear equations
Systems of equations and inequalities
Graphing inequalities
FAQ
What is the research behind high-dosage tutoring?
Though the efficacy of high-impact tutoring has been documented for some time, the approach became central to many school districts' response to learning loss amid the COVID-19 pandemic. The California School Boards Association concluded in 2021 that the model "drastically improves learning" in the context of COVID-related learning loss, while a University of Chicago study of more than 5,000 Chicago Public Schools ninth- and tenth-graders found that the intervention resulted in an additional 2.5 years' worth of math instruction within a single academic year and substantially narrowed the socioeconomic access and achievement gaps that had widened during the pandemic.
A 2021 meta-analysis conducted by the Annenberg Institute of studies from across the United States showed that tutoring could "meaningfully increase learning for a wide variety of K–12 students." Similarly, a 2017 study that evaluated the efficacy several comparably complex interventions—tutoring, progress monitoring, cooperative learning, computer-assisted instruction, and mentoring—found that tutoring had the greatest impact in measurable learning outcomes among socioeconomically disadvantaged populations.
Does high-dosage tutoring take place online or in person?
High-impact tutoring is delivered online via LEO, our comprehensive proprietary academic support delivery platform. Research suggests that online delivery is just as effective as in-person sessions, and online delivery is often easier for students to schedule and participate in.
In which subject areas do you offer high-dosage tutoring?
High-Dosage Tutoring is available in Algebra I and Middle School Math with additional subjects to come.
How long do sessions last?
Each session will be 30–45 minutes in duration. Students will engage in sessions three or more times per week.
How many students get tutored at the same time?
A maximum of four students participate in high-impact tutoring with a single instructor.
What is the difference between high-impact tutoring and on-demand tutoring?
The critical difference is that high-impact tutoring is necessarily high-frequency (three times per week), subject-intensive (in a single area), curriculum-based, and pre-scheduled. In addition, high-impact tutoring is delivered to small groups of three or four students at once. On-demand tutoring, by contrast, is delivered as needed in a variety of subject areas, on a one-to-one basis.
Read more about the difference between high-impact and on-demand tutoring.
Contact Us
Thank you for your interest!
We'll be in touch soon.
Something went wrong. Please try again.
Learn More
Request information about how Tutor.com can support your K–12 school or district.