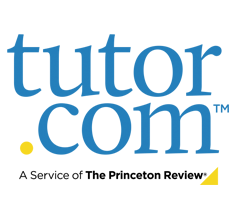 1-to-1 Tutoring and Test Prep
for Every 8th-Grade Public School Student in Hawaii
Access unlimited 24/7 homework help, test prep, and other learning resources at no cost through Hawaii DOE's Tutor.com program.
Program Overview
Through Hawaii's partnership with Tutor.com, every public school eighth-grade student across Hawaii has unlimited access to 24/7, 1-to-1 online tutoring and drop-off review services. The service is free of charge.
1-to-1 tutoring and homework help in 200+ subjects
Quick connection to an expert tutor (typically about 1 minute)
Drop-off writing review (expert feedback given within 1 day)
SAT® and ACT® Essentials self-paced courses from The Princeton Review®
Practice quizzes, worksheets, and other learning resources
Tutors are rigorously vetted subject-matter experts. They are committed to helping students learn concepts and figure out how to solve problems themselves. They ask questions, they encourage, and they empower. They're available 24/7 so that students can get help with their assignments anytime, anywhere, from any internet-connected device.
Students and Parents
Find out more about how Tutor.com helps students succeed in school.
Educators
Support your students with help on demand from live tutors.
FAQ
How does Tutor.com work?
Through Hawaii's partnership with Tutor.com, every public school eighth-grade student in the state can access no-cost, 1-to-1 online tutoring, along with drop-off writing review, self-paced test prep, and other learning resources. Students can connect to Tutor.com through Clever.
Where does tutoring take place?
Tutoring sessions take place in the secure, interactive Tutor.com online classroom. You can choose to connect with a tutor via two-way text-chat or voice—whichever is more comfortable for you.
What is available in the online classroom?
The virtual classroom has all the tools you need to make the most of your session: two-way whiteboard, code editor, text editor, and graph paper—plus a range of drawing tools, graphing calculator, formulas, and file sharing.
What can students get help with?
Students can get on-demand or scheduled tutoring in 200+ subjects and test-prep areas, including math, science, social studies, world languages, and AP® subjects. Students can also drop off writing drafts for expert review. Within a day, you'll receive written feedback as well as comments within the document so that you can improve your writing.
How often can students connect with a tutor? Is there a limit?
Students can connect with a tutor anytime. Through Hawaii's partnership with Tutor.com, every Hawaii public school eighth-grade student has unlimited, 24/7 access to 1-to-1 tutoring and homework help.
Are tutors qualified in their subjects?
Tutors are highly qualified. They go through a rigorous vetting process, including education verification and ongoing background checks. They also have to pass a subject matter exam and complete an interview. Plus, Tutor.com has a quality specialist team that reviews sessions to ensure tutors are always providing the highest level of support.
What should students expect from a session?
Tutors provide encouraging, empowering support. They follow a Socratic method of teaching that helps guide students through the learning process. Your tutor will work with you to help you understand how to solve problems on your own. Learners regularly report that their tutors are patient, supportive, helpful, and kind. After your session, you'll be equipped with knowledge to help you with future assignments. And if you ever need help in the future, you can always connect with us.
Can students work with the same tutor again?
Absolutely! You can add tutors to your Favorites list so that you can schedule a future time to work together—or check to see if they're available for on-demand tutoring.
Can students review previous sessions?
Yes again! Just click "View your previous sessions" on your account page to see transcripts of your previous sessions. You can also replay past sessions.
Are sessions safe?
Yes. Tutor.com complies with all applicable safety and security regulations. Tutors are rigorously vetted, and the quality specialist team ensures the integrity of sessions. Your tutor does not receive any personal information about you, and your sessions are anonymous and secure.
How do students contact Customer Support?
Please reach out to Tutor.com via the Contact page, or call 800-411-1970. Team members are available Monday–Friday from 2 a.m.–6 p.m., and Saturday–Sunday from 2 a.m.–4 p.m., Hawaiian Standard Time.
AP® and SAT® are registered trademarks of the College Board, which is not affiliated with, and does not endorse, this product. All tests are registered trademarks of their respective owners. None of the trademark holders is affiliated with The Princeton Review or this product. The Princeton Review is not affiliated with Princeton University.